The Institute of ACS Athens aims to become a global hub to advance the power of K-12 international education as a means for a positive impact in the world. We spark learning through research and innovation by creating tools and programs to prepare individuals to thrive in a transforming world.
The timeless and contemporary field of architecture
The role of Genetics in the development of medical science
The Talent in Reaching People's Gifts
Creating a Success Story in Hollywood
An Ongoing Need for Diplomacy
ACS Athens Virtual offers online synchronous and asynchronous meaningful, and challenging high school courses that embrace the American educational philosophy but are also holistically aligned with the school's mission of encouraging responsible global citizenship.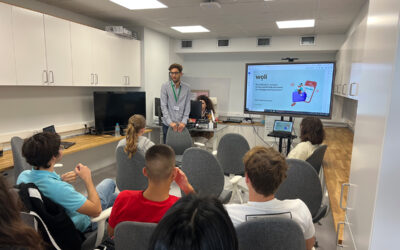 On Wednesday, November 1st, Mr. Franz Harmer, Chief Strategy Officer at Topflight Apps and Mr....