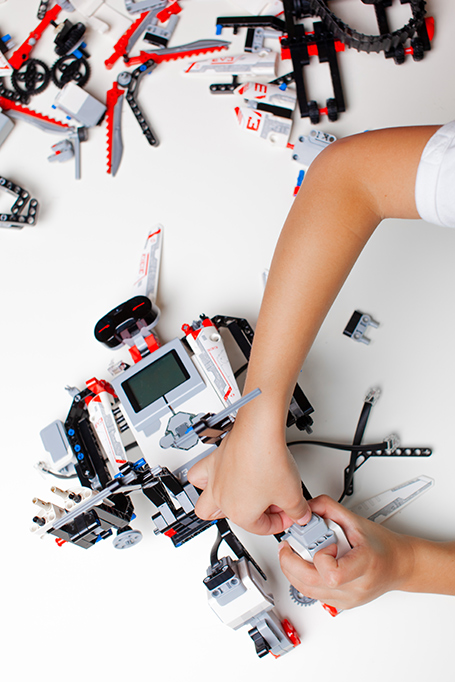 The enthusiastic push to expand undergraduate STEM degrees is motivated by the central role these fields play in driving innovation and fostering economic growth. STEM professionals are seen as a key strategy to meet the dynamic demands of industries and enhance global competitiveness to be able to confidently navigate the intricacies of a technology-driven world and triumph over future challenges.
It is through this perspective that the RoboMania Club comes to life. Students will immerse themselves in the world of robotics through engaging, hands-on projects, gaining valuable skills in programming, electronics, and engineering. Their strategically designed and fine-tuned robots, representing nearly a year of effort, will compete locally, putting their knowledge to the test and challenging their capabilities.
In the RoboMania Club, students have the opportunity to xplore the latest trends in AI, machine learning, and automation while connecting with like-minded individuals to work on exciting robotics projects.
Prerequisites to join:
Current ACS Athens Middle School Student;
Teams of 2-8 students;
Aspiring Innovators, Coders, STEM advocates.
Sign up by: October 4th, 2023
Meetup Dates: Mondays during MS Lunch
About the Club Leader:
Mr. Nikolopoulos was born in Athens, Greece. He holds a Bachelor's Degree in Mathematics from the National Kapodistrian University of Athens and a Master's Degree on Computer Applications at the University of West Attica. Prior to ACS Athens, he has worked in various private educational institutions working with kids from ages 12 to 18. In addition, he has worked as a professor at the University Independent Studies of Technology.