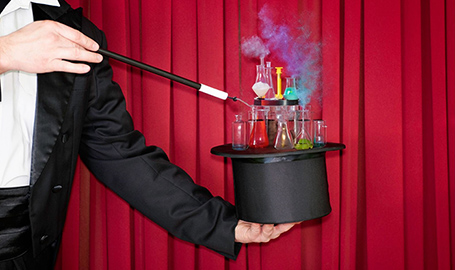 The Curious Chemists offers a unique opportunity to educate and inspire young students about major environmental issues such as climate change through engaging chemical experiments and demonstrations. By igniting their curiosity and providing them with a deeper scientific understanding we can empower the next generation to become responsible stewards of our planet. This team aims to create an interactive show to engage a young audience in exploring aspects of chemical reactions and their intersections with critical environmental issues, such climate change. Through this initiative, we aspire to raise awareness and foster a deeper comprehension of the challenges posed by climate change.
Students will:
Learn diverse scientific principles;
Develop experimental skills;
Emphasize safety awareness;
Enhance presentation and communication;
Foster creativity and innovation;
Promote teamwork and collaboration;
Improve public speaking and confidence;
Cultivate appreciation for science;
Incorporate storytelling for engagement.
Prerequisites to join:
Current ACS Middle School or High School student;
Aspiring Chemists, Artists, Actors, Script Writers, Entrepreneurs, STEM scientists;
Must attend weekly team meetings on Tuesdays from 4.00 – 5.30pm (excluding school holidays); Up to 5 absences allowed until April 4th 2024;
Parental Consent and Release Form signed.
Sign up by: September 20th, 2023
Meetup Dates: Tuesdays / After school 4-5.30pm
Sept 26
Oct 3, 10, 17, 24, 31
Nov 7, 14, 28
Dec 5, 12, 19
Jan 9, 16
About the Club Leader
Mr. Arsenikos was born in Athens, Greece. He was raised in Melbourne, Australia. He holds a B.Sc. in Chemistry and a Master in Environmental Chemistry and Technology obtained from the National and Kapodistrian University of Athens. During his undergraduate and postgraduate studies, he participated in numerous oceanographic and environmental programs.
He has been in education since his early academic years teaching science to students of all levels. Since 2010 he has been responsible for the creation of multiple e-learning projects in chemistry and math for elementary, middle and high school students.
Mr. Arsenikos deeply believes in hands-on learning as a vital component in the process of fostering scientific thinking in students.
He is excited that he'll be able to share his love for science at ACS and support students to creatively discover on their own, new ideas and concepts.
Fee: 50€
To join the team contact: theinstitute@acs.gr